Maybelline Superstay Foundation Review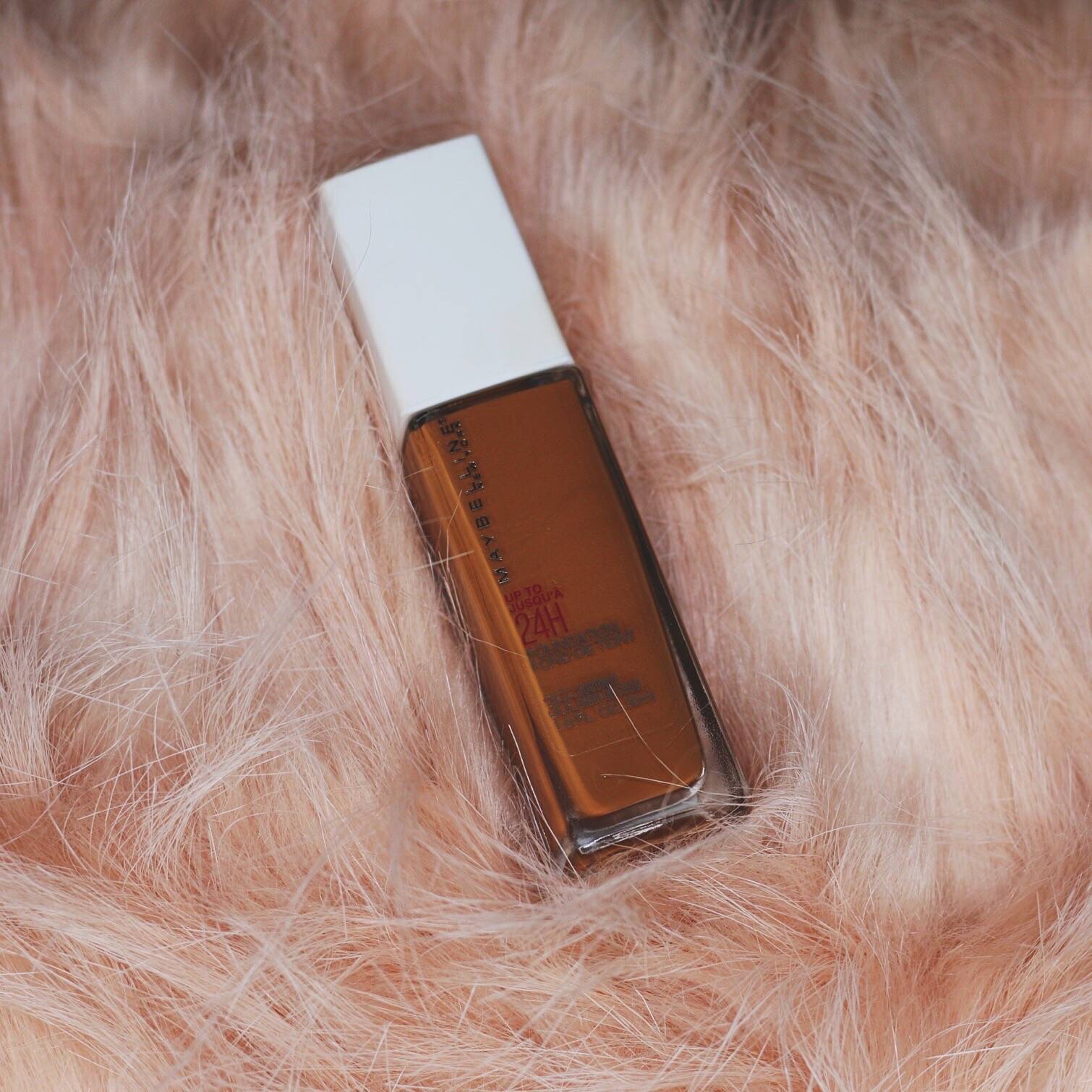 Maybelline Superstay full coverage foundation($11.99 for 1.0fl oz) is a 24 hour wearing matte foundation. It's comes in 24 different shades. I am in the shade coconut which is a neutral deep dark tone. The foundation claims to last up to 24 hours and have full coverage giving you a matte finish.
    I suffer from very blemished skin due to acne scars and this foundation covers them without a problem. I don't find the need to spot conceal afterwards. I find that I prefer applying this foundation with a brush rather than a damp beauty blender as I find I get more coverage with a brush.
    This foundation is very matte; therefore, if you like a dewy or semi matte look I would not recommend this product. If you have very oily skin then this product will be great for you. People with dry skin, I would stay away from this product as it accentuate fine lines and dry patches.
    I was happy to find that I did not have to touch up my face constantly like with other foundations. I have very oily skin and with this foundation I didn't really need to blot my face until the 5-6 hour mark. The longest I have worn this foundation was for 11 hours. The foundation still had pretty good coverage around this time, but you could slightly see my acne scars peeking through. This foundation does have a bit of transfer but it's nothing too extreme.
    I recommend this foundation if you have very oily skin and you like the flawless matte finish without looking cakey. This foundation is also perfect if you work long hours and want something to hold up throughout the day with little maintenance.