Formula 10.0.6 Seriously Shine Free Mattifying Oil-Free Moisturizer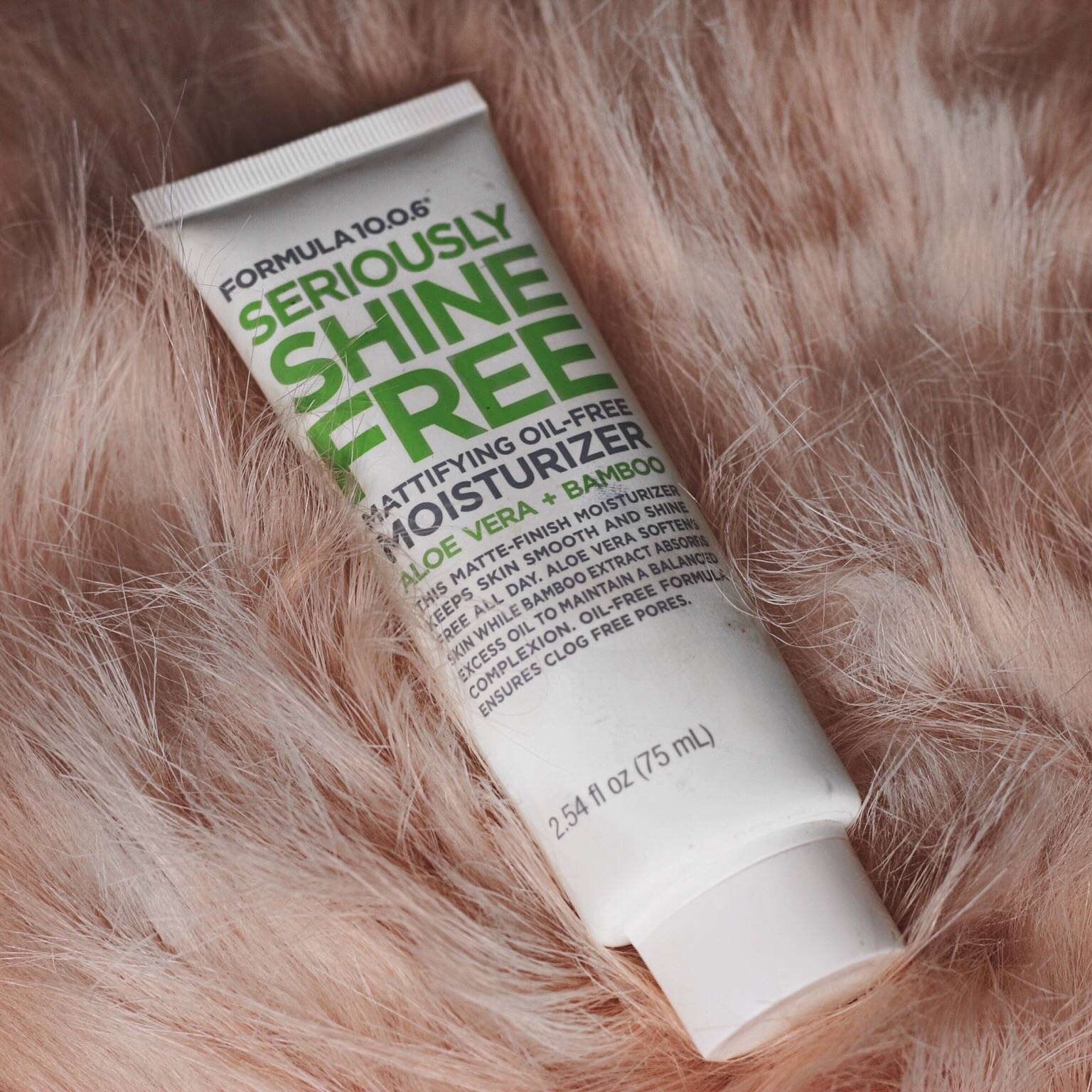 Formula 10.0.6 seriously shine free mattifying oil free moisturizer($6.99 for 2.54 fl oz) is meant to moisturize your skin while keeping your face matte. This moisturizer claims to keep skin smooth and shine free all day. This product contains aloe vera to soften the skin and bamboo absorb any excess oil and to keep the skin balanced.
    This moisturizer is one of the best moisturizers I have ever used. I have extremely oily skin and this mattifies my skin as soon as I apply it. This is the perfect moisturizer to use before you apply your makeup. I haven't used a face primer for a long time now because I feel like this moisturizer works just as well as a primer. I use this moisturizer every morning after I've toned my face and before I do my makeup and I would agree that this moisturizer does give your skin a blurred or smoothing effect. I noticed that my makeup lasts a lot longer when I use this moisturizer underneath.
    This moisturizer also contains salicylic acid which is good for anyone who struggles with problematic skin. The fact that this moisturizer is oil free is wonderful for acne prone skin because you won't need to worry about it clogging any pores. This is an amazing inexpensive moisturizer that can also take the place of a primer, so if you have very oily skin I would definitely recommend this moisturizer.