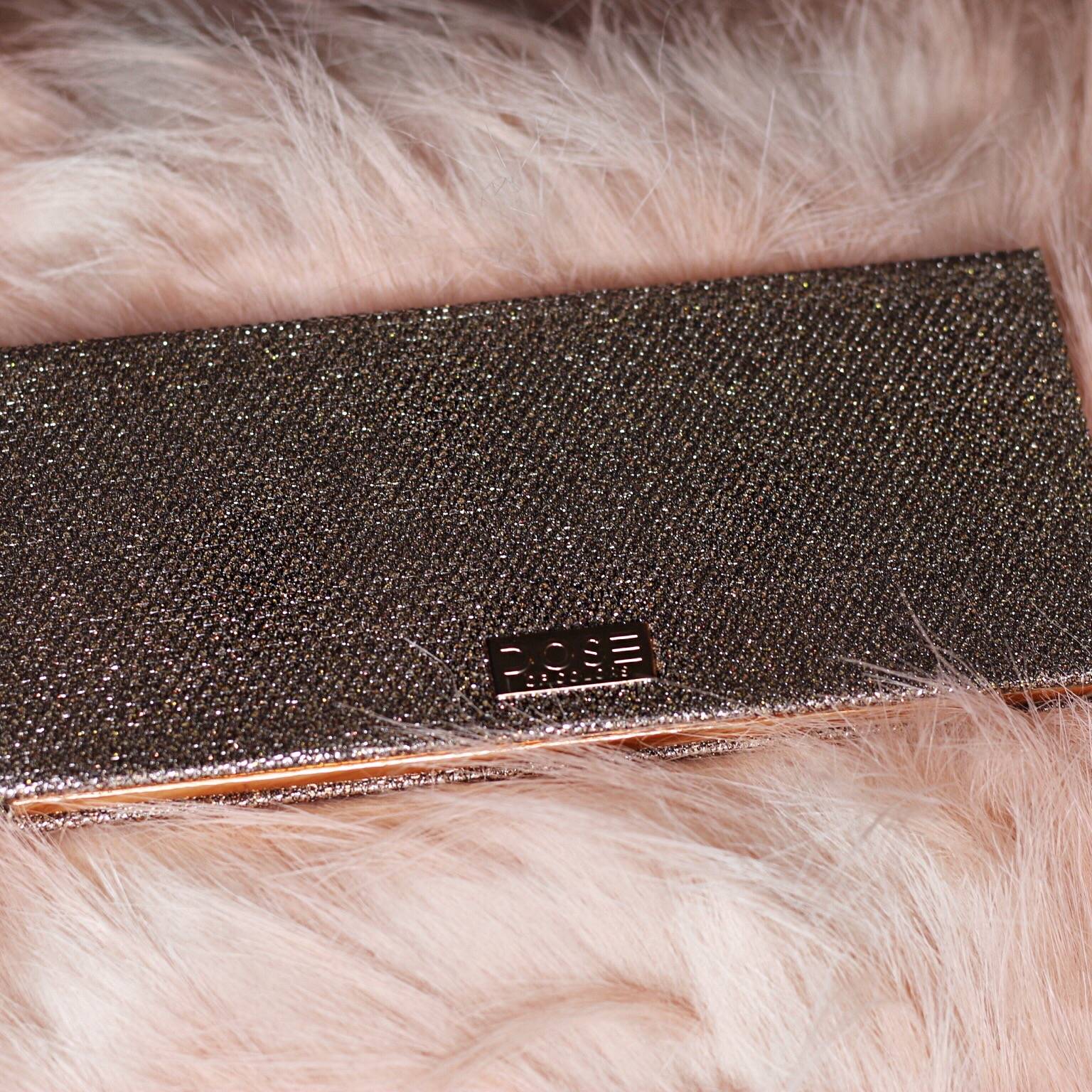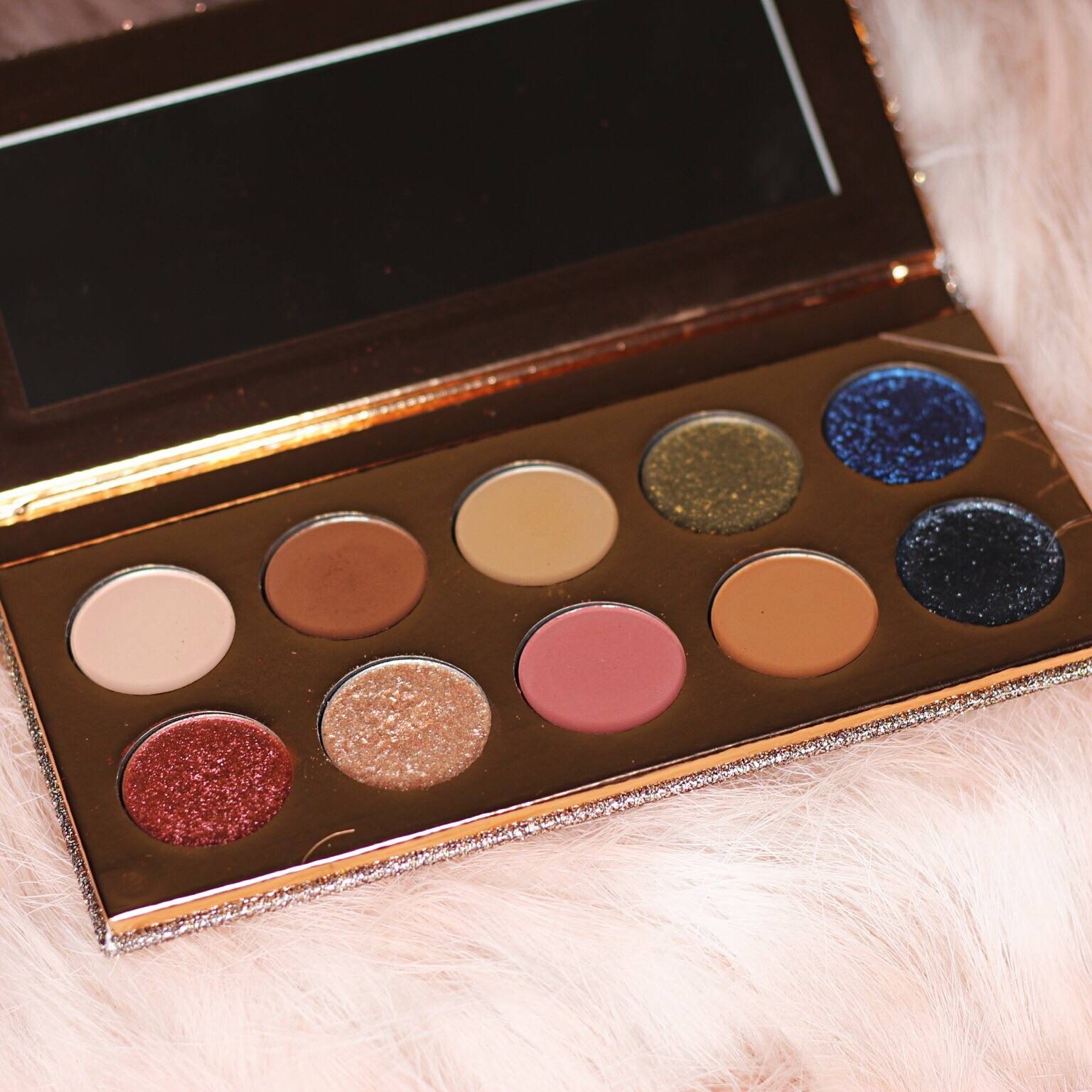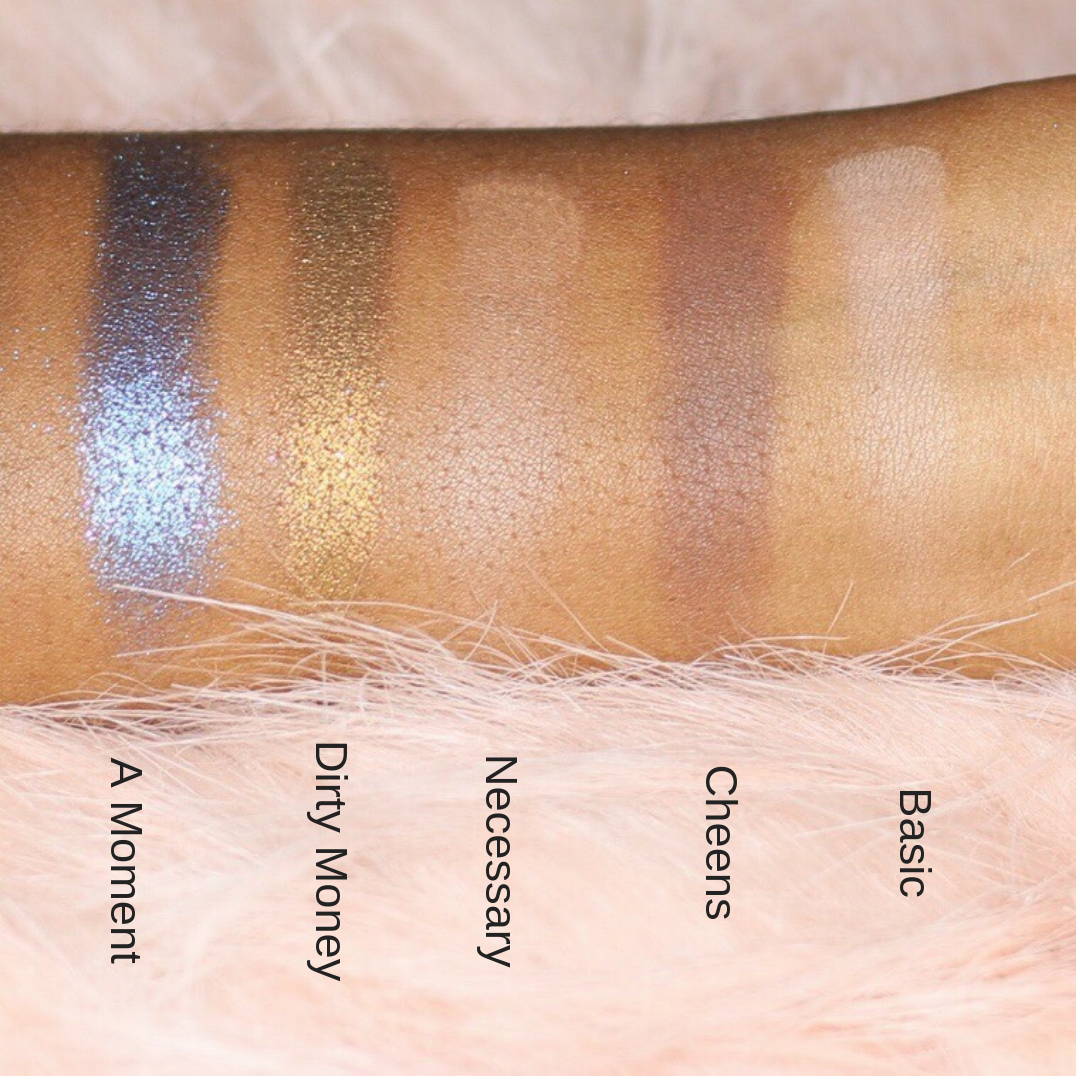 Dose of colors Desi x Katy Friendcation palette($55 for 10.07oz) is the latest palette to launch in the Desi x Katy collection. This palette features 10 shades(5 metallic and 5 matte). The shades range from more neutral shades to intense bright colors. The names are located on the back of the palette. I noticed that most of the matte shades swatch on very creamy and smooth which I really appreciate. The metallic shades have a foiled formula and have a lot pigmentation. I had no problem when it came to blending out any of the shades.
I did notice however that when I apply the metallic eyeshadow close to my eye;for example under the lash line, my eyes started to burn. So I am not sure if my eyes are just sensitive to something in the formula or if this happens to other people as well.
Basic- is a matte cream eyeshadow. This eyeshadow is extremely smooth when swatched. There isn't a lot of fallout and it doesn't come off as powdery. This eyeshadow isn't the most pigmented especially on darker skin tones. With a few layers you can definitely build up the pigmentation. This shade is perfect for a base color, brow bone color, or transition shade.
Cheens- is a warm dark matte brown eyeshadow. This shadow also swatches very smooth and is not powdery at all. It's very pigmented and is a perfect transition or crease color for darker skin tones.  
Necessary- is a beige matte eyeshadow. This is a shade that is very versatile and can be used by a lot of different skin tones. This shade is smooth just like the other two previous matte shades. This shadow would make the perfect transition shade.
Dirty Money- is a stunning metallic olive eyeshadow. This shade is very vibrant and pigmented and looks beautiful on all skin tones. It swatches on very creamy and you get good color pay off with just one swatch.
A Moment- is a vibrant metallic duo chrome blue-violet eyeshadow. This shadow is extremely pigmented. In some lighting the shadow looks like a vibrant blue and in other lighting it looks more purple. This shade is a very regal and elegant color and would look amazing on anybody.
Try Me- is a beautiful metallic rose eyeshadow. This shade is very creamy and pigmented. It's a very gorgeous universal pink shade and looks good on everybody.
Just a Kiss- is a light gold metallic eyeshadow. This is one of my favorite shadows in the palette. It's a very good topper shade that you can put over any matte eyeshadow to make it a shimmer. This also makes a good inner corner highlight.
Girl Bye- is a matte rose eyeshadow. This is a great eyeshadow to warm up any look. The pigmentation is very good and doesn't have a lot of kickback. This is a great crease color for any skin tone.
Churro- is medium toned matte brown eyeshadow. This is a very versatile shade that can be used for any different skin tone and for many different purposes. This shade applys to the eyes very smooth and creamy.
Game Over- is a metallic black with blue reflects. I was extremely disappointed with this shade. It is extremely patchy and it feels dry when you swatch it. When I apply this shade to my eyes there is little pigmentation. I tried applying it with a brush and there wasn't much pigmentation. I tried it with my finger and it was a little better but still not much color pay off.
The packaging of this eyeshadow palette is embroidered and remind me of a purse or clutch. This is the most stunning packaging I have ever seen for a eyeshadow palette and looks very expensive. I feel like this explains why the price is so high.
I feel that this is a very high quality palette( with the exception of Game Over). It's very suitable for all skin tones and you can create some amazing looks with this palette