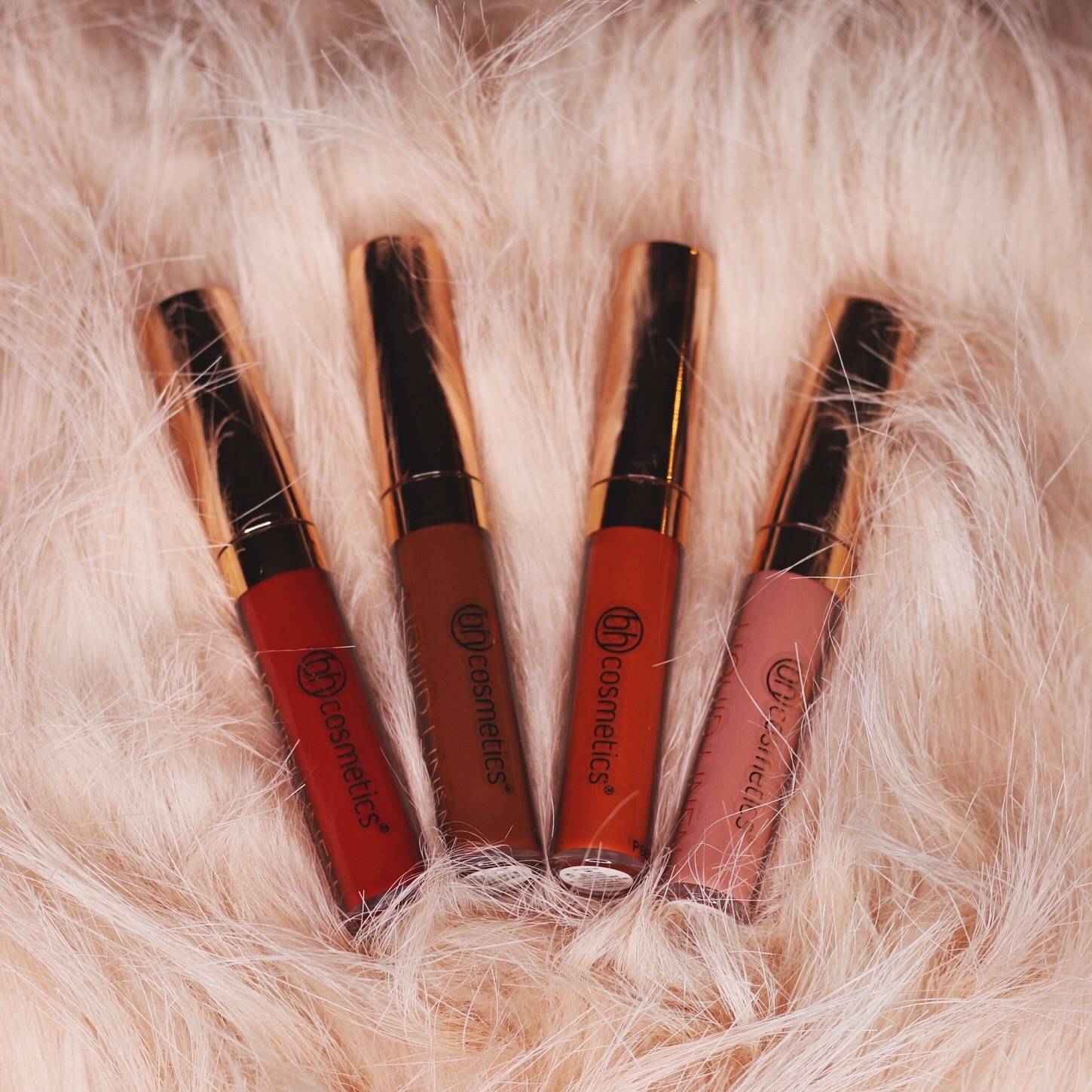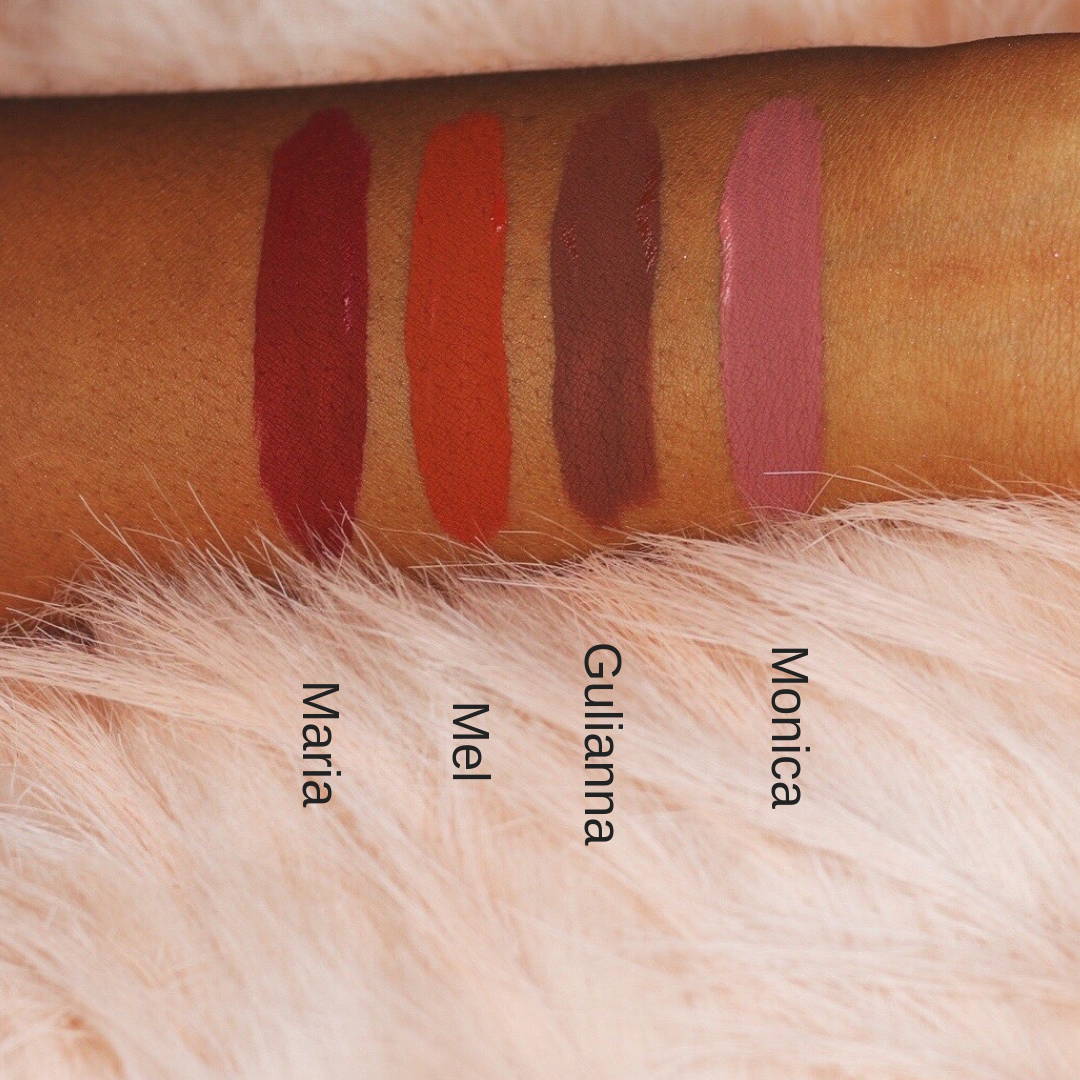 BH Cosmetics Liquid Linen Lipsticks($7.00 for 0.08 fl oz) are long lasting liquid lipsticks that comes in 10 different shades. These lipsticks claim to be lightweight, long lasting, comfortable, and full coverage. I purchased 4 different colors: Gulianna, Mel, Maria, and Monica. These lipsticks all have a very smooth consistency and glides easily on the lips. They all dry down to a matte finish. These lipstick are not the most comfortable nor are they extremely drying. I did notice however that once the lipsticks fully dried down there was a slight tacky feeling when I rubbed my lips together. There was some transfer once these lipsticks were fully dry. I was able to wear these lipsticks for about five hours until I had to touch up.
Gulianna is described as a chocolate raspberry shade. On darker skin tones this lipstick comes off as a medium brown shade. This lipstick had very good pigmentation with just one swipe.  
Mel is described as a burnt orange shade. This lipstick is the most beautiful orange shade that I have ever owned. I would say that this is truly a burnt orange that looks great on a wide range of skin tones. This lipstick also had very good pigmentation with one swipe.
Maria is a gorgeous vibrant deep red shade. This is also a shade that looks amazing on all skin tones. I had no problems with streaks and creasing with this lipstick.
Monica is described a dusty mauve shade. This is a beautiful nude shade. For darker skin tones this lipstick would look amazing with a brown lip liner. This is the only one where I wasn't able to get a solid application with just one swipe. There was a bit of streakiness and took about two to three applications to get a good coverage.